2018

Cadillac

ATS-V Sedan

RWD
Starting MSRP from $61,595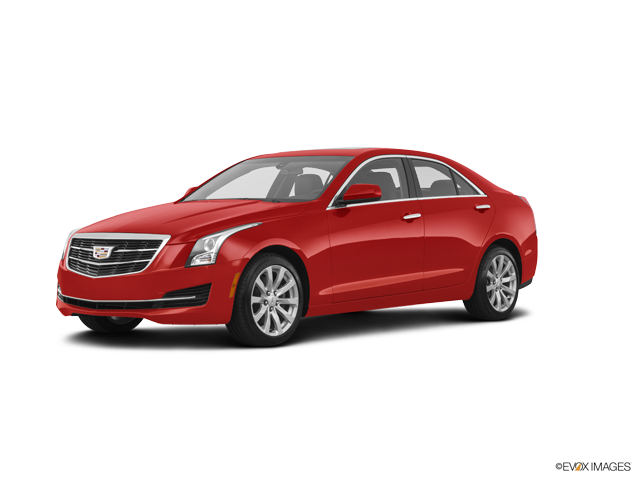 PERFORMANCE AT YOUR COMMAND
Inside and out, the ATS-V Sedan evokes the spirit of racing. Functionally designed and precisely engineered, its mile-after-mile pleasures are matched only by its mastery of the quarter-mile. The standard has been set. May it beckon you forward.
LEAD THE CURVE
The ATS-V Sedan will take you many places—the future of driving surely being one. Its leading-edge technologies don't just look to what's next in performance, safety and innovation, it quickly overtakes them.
THE HEART OF A PERFORMER
Exclusive to ATS-V, the 3.6L Twin Turbo engine produces 464 hp and 445 lb-ft of torque, for acceleration best thought of in terms of lift-off. Combined with high-strength, lightweight titanium connecting rods, low-inertia titanium-aluminide turbine wheels and a patented low-volume charge-air cooler, it sprints from 0-60 mph in an unsurpassed 3.8 seconds.
POWER AND COMFORT IN EQUAL MEASURE
Great power comes with great comfort. The performance-focused cabin of the ATS-V Sedan is the pinnacle of driver support and convenience. Every aspect of stability, control and attention to detail has been taken to a magnified level of refinement.
OVERVIEW
Thunderous power. Lightning-fast reflexes. Brilliant braking. This is the ATS-V Sedan—a vehicle as formidable on the track as it is comfortable on the road. It beckons you to take the wheel and challenge the limits of performance, craftsmanship and innovation.
PRINCIPLES OF DESIGN
Every element serves a purpose. From chiseled aerodynamic surfaces to the ingenious materials from which they are crafted, the ATS-V Sedan exterior transcends aesthetics—it elevates the vehicle's performance capabilities. The result is an intimidating sum of parts, both on the street and at the starting line.
RWD
Red Obsession Tintcoat