Cadillac Models with Cooling Seats
Spring is underway in the Gulf. That mean warmer weather is just days away from taking over Gulfport, MS. Hot and muggy temperatures can make any drive more uncomfortable if you are riding in the wrong vehicle. If you fall into this category, you need to head to Turan Foley Cadillac and find yourself a car or SUV with cooled seats.
What? You didn't know this was a thing? Cadillac features several models with cooled seats to keep you chilled on those hot and humid summer days. When the mercury and humidity start to climb, but you have to get across town, all you need to do is activate the cooling function on your seat. It will automatically adjust your seat temperature to the inside of your Cadillac.
Cadillac Models with available Cooling Seats:
• Cadillac CT4
• Cadillac ...
Save Time at Turan Foley Cadillac on Your Next Purchase
When you are shopping for a new Cadillac, you don't want to spend all day at the dealership. That is why drivers come to Gulfport, MS to buy or lease their next Cadillac from Turan Foley Cadillac. We make it easy to start the entire car-shopping process from the comfort of your couch. It is one way to save time, so you spend less time in the dealership and more time enjoying your brand-new Cadillac. The best way to minimize your time sitting in the showroom at Turan Foley Cadillac is starting the process online. Before you set foot in Gulfport, MS, browse our selection of new and used Cadillac models to find the one that best fits your lifestyle and budget. Search by style, trim features and price range.
You can also discover cost-saving promotions and incentives for the Cadillac you ...

How Does the Acura RDX Match Up Against Cadillac XT5?
When you have places to be, in Gulfport, you want to get there in style. There is nothing quite as stylish as a luxury SUV. The field continues to grow, so there are plenty of options out there for Gulfport, MS residents. However, not all of them are the
Cadillac XT5
. It brings a new look and features drivers are sure to love as they conquer their daily commute is flair. But Turan Foley Cadillac understands there are more than just our outstanding models on the roads today and maybe something else has caught your eye. That is why we want to put the XT5 up against another luxurious crossover, the Acura RDX, to see which one gives you better features for your money.

Cadillac XT5
• Seating for five
• EPA-Estimated 21 mpg City/28 mpg Highway
• 15.6 feet long
• 63 Cubic Feet of Cargo Spac...
Discover the Best Military Discount Program to Drive Your New Cadillac in Gulfport
Driving a Cadillac is a luxury experience that gets you excited to get on the roads. Everyone should discover what it feels like to drive a new Cadillac; however, these vehicles tend to be a little expensive. At Turan Foley Cadillac, we encourage all our customers to explore our website and see what specials we have to offer for you to try and save big on a new Cadillac. We make sure to find ways to let our military families learn about the fantastic specials we have available for the men and women that proudly support our country.
The military discount is for our Active Duty members and Reservists, National Guard members, and Veterans within three years of discharge date. Retirees, including their spouses or designated household members of the U.S Army, Navy, Air Force, Marine Corp...
Browse the New Cadillac Lineup with the Latest in Technology Features
If you're in the market for a new car, coupe, or SUV, look no further than the fantastic 2020 Cadillac lineup that takes technology to the next level. As a push for the new year, the Cadillac lineup has undergone exciting revitalizations in terms of active technology, connectivity, and driver's assistance features to remain at the height of luxury in the automotive world. Explore some of the thrilling features that you'll find across the lineup in Gulfport, MS at your Turan Foley Cadillac dealership.
Notable Features Found in Every 2020 Cadillac
The latest from Cadillac includes a span of technology and safety features that the whole Gulfport, MS family can enjoy. For starters, enjoy the addition of infotainment that rivals the radio. With Bluetooth®, Apple CarPlay®, and Android Au...
Explore Our Latest Cadillac Winter Specials in Gulfport, MS at Turan Foley Cadillac
The Christmas season might have come and gone, but that does not mean you cannot give yourself or someone else the gift of great luxury and style in a new Cadillac Escalade from Turan Foley Cadillac in Gulfport, MS. Through our latest financial offers and lease specials, you can purchase or lease a new Cadillac Escalade for less. Each of our new Cadillac models offers some of the newest technology, along with outstanding performances and comfortable interiors overall. Our latest specials enable you to finance or lease a new Cadillac Escalade SUV at a rate you can feel satisfied with, no matter your budget. Feel free to explore our current financing specials, then visit us today here at Turan Foley Cadillac on Highway 49 North in Gulfport and less than 25 minutes outside of Biloxi, MS.

Finan...
Navigate Through Applications Safely and Conveniently in the Cadillac XT4
The new Cadillac XT4 SUV offers a rich assortment of standard technology. Still, we here at Turan Foley Cadillac enjoy telling our customers about its unique Cadillac User Experience (CUE) software, located behind an eight-inch screen standard on all XT4 models. The CUE system enables drivers to use their favorite applications seamlessly and free from excessive distraction. You can cruise to Mobile using the best route on the available navigation system, while listening to your favorite tunes, and can make a hands-free telephone call as well. Check out the features of the Cadillac XT4 for yourself up close and personal at Turan Foley Cadillac in Gulfport, MS.
Touchscreen or Turn Wheel, Your Choice
While most of us enjoy familiarity with a touchscreen, some often even find this interface meth...
Does the Cadillac XT5 Require Premium Gas?
The
Cadillac XT5
does not require premium gas. Unlike many other competitive compact luxury SUVs, the Cadillac XT5 is more than capable of running on regular unleaded fuel, or grade 87 gas. Most other foreign imports require you using grade 91 or grade 93 gasoline, which can get expensive quickly – especially if you do a lot of driving. For more efficient performance, you can use premium gas in your Cadillac XT5, but it's not a requirement by any means.
What Else Should I Know About the New Cadillac XT5?
So it doesn't require premium gas. Cool, you may be thinking. But what else makes the Cadillac XT5 worthy of purchasing or leasing over other luxury SUVs? Here's a list of common features our customers love about the XT5:
• Power: Not only does the Cadillac XT5's engine run on re...
Get To Know Your Cadillac Vehicle with a Complimentary Vehicle Orientation
The new Cadillac model lineup is filled with some cutting-edge new vehicles. These vehicles, from the Cadillac CT6 sedan all the way up to the Cadillac XT5 SUV and Cadillac Escalade SUV, provide superior comfort and luxury during your Mobile, Alabama adventures along with a heavy dose of technology.


But sometimes, all these modern convenience features and amenities have a learning curve. Sometimes, it's difficult to get acclimated to a vehicle, even when its technologies promise greater intuitiveness and easy connectivity. If you've recently taken delivery of one of our new Cadillac cars or SUVs and want a little assistance acclimating to its features or technologies, schedule a complimentary vehicle orientation with one of our Cadillac experts today!


What You Should Know About New Cadilla...
A Vehicle Inspection Ensures You're in Good Hands with Cadillac Service
Here at Turan Foley Cadillac, our service center has the goal of ensuring all the needs of Cadillac drivers are met and that means looking out for your vehicle every time you bring it in for Cadillac certified service. If you have a vehicle under a new warranty, you're covered with services you need, but also an inspection every time we have your vehicle in for maintenance.

What We Look for During a Certified Service Inspection
Remaining engine oil life: we will inspect your engine oil levels and make sure that it has a good amount remaining or is in good condition, and if you need an oil change, we'll recommend it.

Tire wear: we'll check your tire treads and ensure there's enough tread on them, along with making sure they're properly aligned and balanced for your safety.

Wiper blades and glas...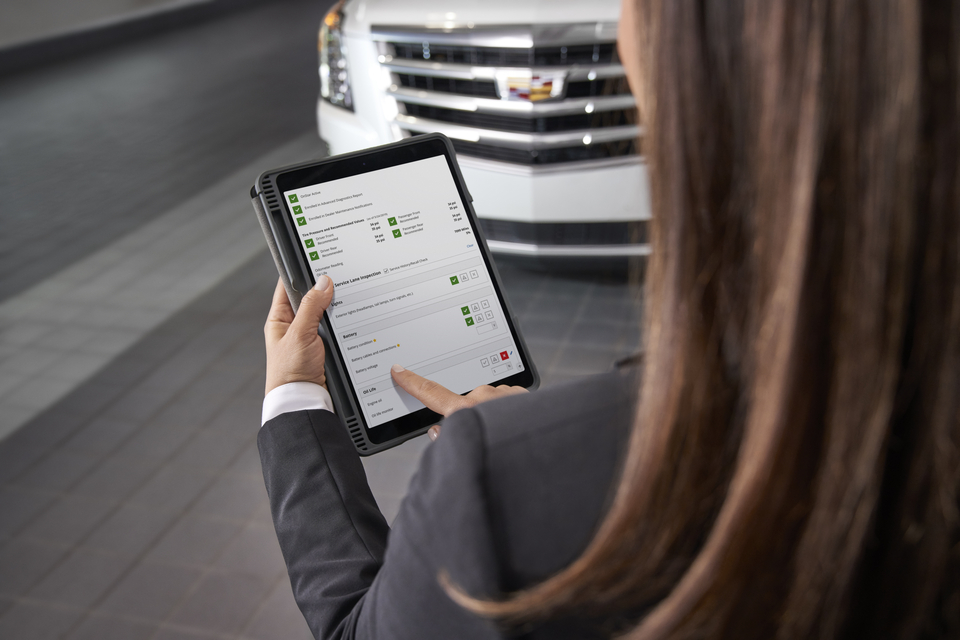 Enjoy the Tailgate This Football Season with the Cadillac Escalade
Whether you're headed to Hattiesburg to catch a Southern Miss game, or Mobile for some gridiron action at South Alabama, or wherever football season takes you, bringing the tailgate with you is a lot of fun, and it certainly takes the right vehicle. Here at Turan Foley Cadillac, there's a prime tailgating vehicle in our showroom and it's the Escalade, as the full-size luxury SUV makes for a standout gameday ride.

With seating for seven, you can load up the family or the tailgating crew onboard and have plenty of room to spare for food, drinks, and even a small grille and other tailgate essentials. When you arrive to the tailgate, the Escalade can keep spirits high as you can connect up music, or more importantly, you can bring along a TV to cue up the early game action while everyone hangs ...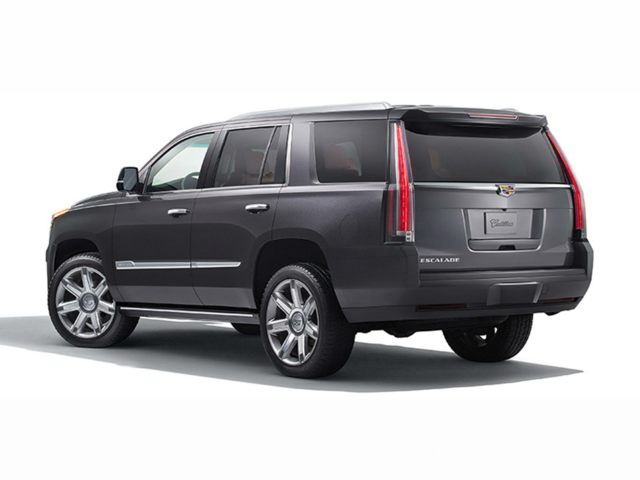 A Cadillac Lease May Be the Best Way to Drive the Car You Really Want
Cadillac makes cars and SUVs that ride buttery smooth and have well-built interiors with lots of handy technology. But, if you want one with real leather upholstery and all the latest entertainment and safety gadgets, you may have to ante up and pay more for a higher-level trim. Fortunately, people in Gulfport, MS can take advantage of a wide range of financing choices at Turan Foley Cadillac. Read on to see why a Cadillac lease may be your best option for driving the car or SUV model you like best.
Want to make a low down payment, or maybe even no down payment at all? A Cadillac lease may be your best solution. With a lease, people in Mobile, AL can drive a new Cadillac car or SUV without paying the full price. Instead of paying the full new-car sticker price, you only make payments on it...